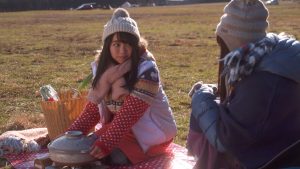 Rin is surprised after Nadeshiko shows up and Rin out of her seat. Nadeshiko wants to repay her for the Cup Ramen. Also, Rin finally uses that iconic scooter to go camping in Nagano. That is while the Outdoor Activities Club does their own camping.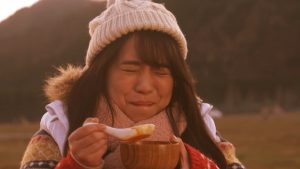 From last time, Rin becomes surprised as she sees Nadeshiko holding a large basket. Yep, she is there to cook Rin a meal to return the favor. Seeing the girls' reaction as they ate the gyoza was nice. Still, of course, Nadeshiko feels disappointed over forgetting the rice. Of course, Nadeshiko feels disappointed that she didn't bring rice. At least there are lovely moments of seeing Rin and bask in the delicious food.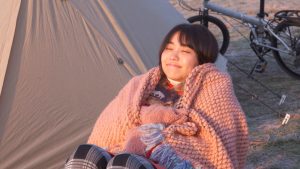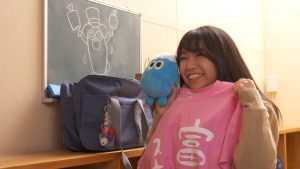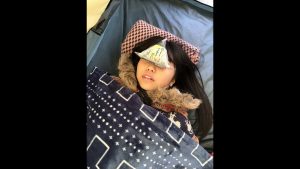 Of course, Rin apologizes for giving a look of disapproval, which she apologizes for, although Nadeshiko apologizes for trying to invite her into the outdoor activities club when she didn't want to do it. Either way, Nadeshiko hopes to do another hot pot with Rin next time. Of course, Nadeshiko saw the sunrise facing Mt Fuji with the morning fog and took pictures. Of course, Rin slept in, although Nadeshiko rested next to her. It's funny how Sakura places a rice ball on Nadeshiko's eyes in a photo.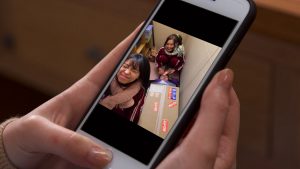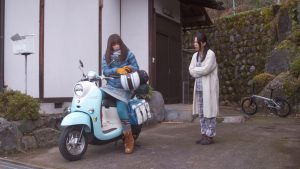 In the next episode, Aki, Aoi, and Nadeshiko determine their supplies. Of course, they will need new sleeping bags as the ones they have are only for summer use. I find it funny how the live-action does Nadeshiko's idea of wearing extra clothes and using a summer sleeping bag. Of course, Aki had the idea of using bubble wrap and a box. It's funny to see Rin's reaction to this.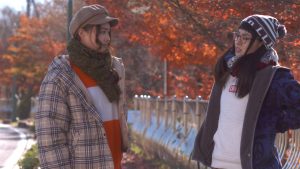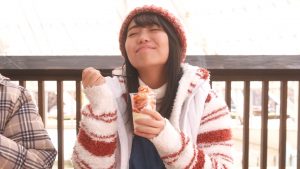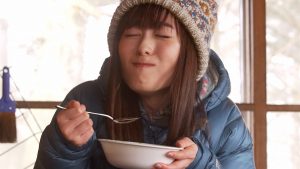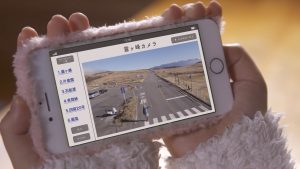 While I am mistaken, Rin drives the iconic scooter, meaning the actress has a license to drive it. It's pretty lovely how we see scenes of Rin riding it and, of course, seeing that bear sticker on a van. Also, it's nice to see Aki, Aoi and Nadeshiko have an ice cream treat in a warm café. Also, Rin ordered a bowl of soup, the same thing as in the anime. There are a few minor differences from the anime, but seeing the overly energetic Nadeshiko ahead of Aoi and Aki. Yep, Aki and Aoi are having trouble keeping up with Nadeshiko, which is unsurprising.