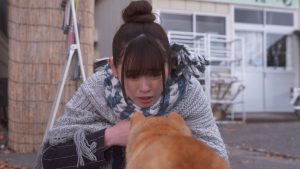 Now that I have registered for the JLPT N2, it's time to start immersing myself in full-throttle all the Japanese media I'm interested in. This comes in video games, manga, and even Jdrama.
Since I will be finishing up the Do it Yourself live-action, which I have been covering and watching with Japanese subs, another one that came to mind is the Yuru Camp live-action. With that, I watched the first two episodes and plan to cover them. Believe it or not, as mentioned earlier, the same director from the show worked on this J-drama.
The first two episodes are very close to the anime, except Rin rides a bike in the live-action. Trying to get her actress a scooter license is just a bit risky and too much of an effort. I guess Rin will ride a bike long distance, which will be a struggle unless I miss something. At least they have cute dogs, including Ena's pet dog, Chiwa.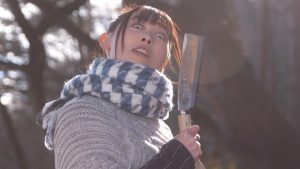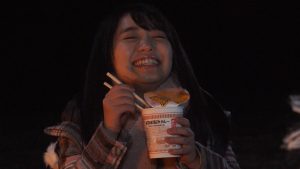 As expected, Rin camped at a particular lake, like in the anime's first episode. I like her expression when she takes a wood chopper to cut up the small logs for a campfire. Also, Nadeshiko's expression gets startled, Rin runs away, and Nadeshiko chases after her, which is funny. I like how expressive the actresses are. This is especially true with Aoi and Aki in the 2nd episode when they initially rejected Nadeshiko's request to join the Outdoor Activities Club before changing their minds.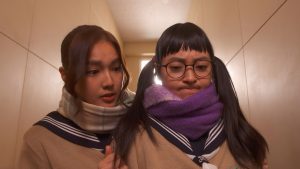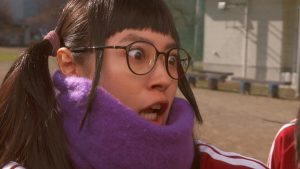 Also, it's funny to see Nadeshiko get disappointed when Aoi and Aki reject her proposal of setting up a campfire since it's not allowed. Instead, they set up a tent, and Aki breaks one of the poles when they try to get it into the ground. Hearing Nadeshiko scream is funny, but Ena fixes it with a tube Rin finds, and she points out that Rin gave it to her. We see Nadeshiko run into the library and get excited to see Rin again. Nadeshiko asks her if she wants to join the Outdoor Activities Club. Rin gives an expression of disapproval, which she soon regrets as she goes out camping.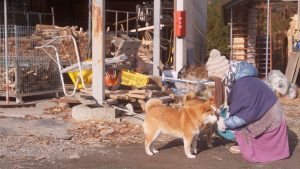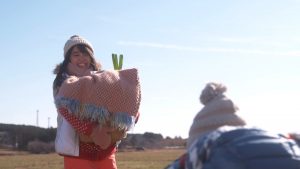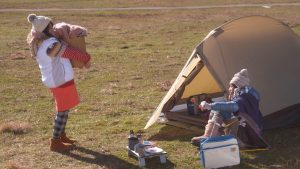 Seeing Rin getting excited to see two Shiba Inu dogs is cute. Rin took a picture and sent it to Ena. Of course, Rin realized she didn't bring cooking food and reached out for the famous Curry Cup Noodles. That is when Rin hears Nadeshiko's voice in the distance as she thinks about that moment with Nadeshiko. Rin's chair fell over after she saw Nadeshiko with a huge basket offering her to make dinner for her. She wants to repay her for those cup noodles. Either way that should be fun to watch the next episode.