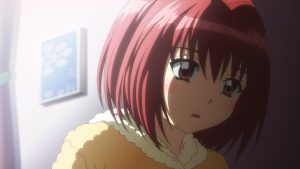 Ichigo is feeling under the weather lately as something bothers her. It's about her relationship with Aoyama and hiding the Mew Mew secret from him. Yes, the thing is that superheroes and superheroines conceal their true identity. That ends in this episode, but does he already know?
In this episode, Ichigo decides to do something with Aoyama. She decides to make lunch. So she did that, and it turned out well despite not being a good cook. While she wants to reveal the truth to him about being a Mew Mew and stuff, Quiche decides to crash in on the party. Yes, Quiche is always a creep, but he takes it to another level. Yep, he turns one of the chickens into a Chimera Anima.
Ichigo and Aoyama are in grave danger as Quiche is about to attack them. Also, the Blue Knight doesn't appear when Ichiyo is not in her Mew Mew form, which reveals something. Ichigo has no choice but to admit she is a Mew Mew as she transforms to defend Aoyama. Of course, the Blue Knight shows up and almost gravely kills Quiche before Ichigo tells him to spare him. Of course, Quiche sees that Blue Knight is the guy he is looking for. I have a feeling that the Knight has some connection to Aoyama.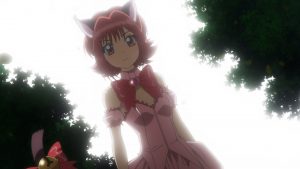 After Ichigo comes clean with her identity as the magical girl cat girl, he already knows her true identity after seeing her on TV and two other encounters. That is why he decided to fall in love with her. But it's evident that Ichigo hid her identity as she didn't know how he would react, but it's understandable.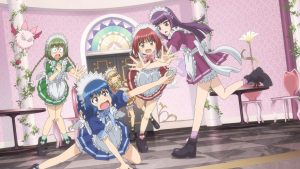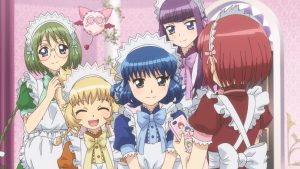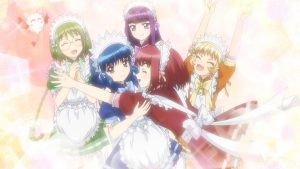 Aside from that, I find that moment where Ichigo accidentally drops her new smartphone, and Minto has to go and save it. It's nice how Minto, Retasu, Bu-ling, and Zakuro make her a smartphone case for her decorated with the Café Mew Mew motif. It's kind of cute too.