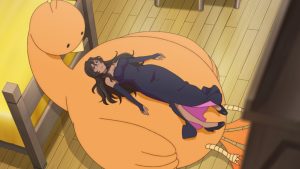 Remember when Luna came over to practice cooking and blowing up Alyssa's kitchen. It has something to do with someone that will come over. I wonder who it is.
Of course, most of the episode is about Viola finding out who is this person that Alyssa is afraid of seeing. Eventually, the red-haired man is actually Alyssa's mother's brother, Auri. As expected, there is comic relief of Viola thinking that he will make an advancement on Alyssa. That is besides summoning a toxic koala bear that throws poison at him. The interesting thing that Auri mentions is that Viola reminds him of someone he met.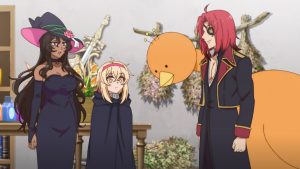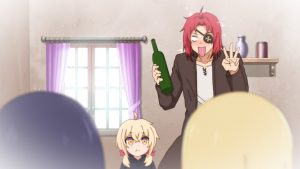 That said, we see how crazy Alyssa's family is. We don't know who Alyssa's mother's actual father is. Still, Alyssa mentions that her mother saw Viola as a baby. Also, we find out how crazy Auri was when Alyssa was a child. Yes, he really wanted to beat up the children who bullied Alyssa when she just wanted to get along with everyone. Also, Auri drinks too. At least he cleaned up his act a bit.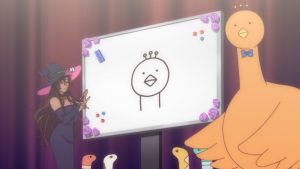 After the credits, we get a segment of Viola singing a song on how to draw Phoenix. What Alyssa draws is a lot more detailed than expected. I find that a bit impressive.