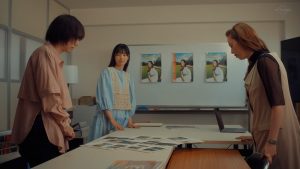 Now that Madoka overcome her second job as she managed to convince the copywriter for that rice advertisement work, they are assigned another job assignment for a famous but selfish actress. Meguro seems excited about this job. This time, Koide, a clumsy coworker who doesn't do his job well, is taking the lead. He is as useless as, well, a Koiking/Magikarp.
Maguro seems excited to be doing design work for the Tamade Department Store. As expected, we know what department store this is a reference to. Madoka finally asks who the model is, but it's none other than Kusano Erika, who has a reputation for being selfish despite her fame from JDramas. Madoka and Maguro find out that Koide is managing the project.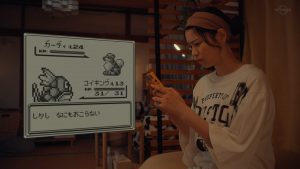 As you would expect, Koide has the reputation of being an incompetent coworker. It's funny that there are flashbacks of him having to use the bathroom because of a bellyache. When he comes back, he accomplishes absolutely nothing. Madoka is reminded of the Magikarp she has on her team. It can only do nothing but only do Splash. It's also pitiful and weak, as stated in the Pokedex entry. It shows his mistake, mistaking fashion photography with abandoned places photography. Well, his incompetence gets even worse from here. That is besides shredding all the reference materials because it's "confidential."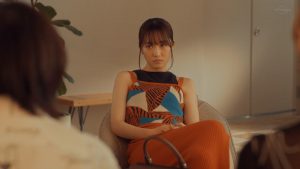 During the meeting, they meet Erika's manager, Monjyu and Erika herself. As expected, Koide forgot the design plans and tried to improvise. Of course, Erika said what she wanted, taking a picture of the face from the right side, a one-piece dress from the Tokyo collection and a vegan bento. Of course, after that meeting, Koide started to lose confidence in managing the project.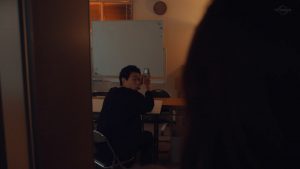 Of course, at the café, Madoka takes Maguro. Despite Koide working at the company for three years, Maguro mentions that he always needs help to look after him. Of course, the bar owner's son, Sora, checks Madoka's progress and notices the Magikarp on her team. Yep, he called the team weak because of that Magikarp. Of course, Maguro mentions that she saw Hiyama playing Pokemon as well. I find it funny in the flashback quite amusing since he tried to hide the fact he was playing it.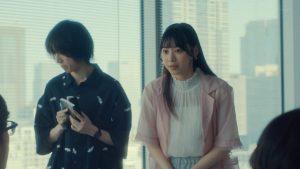 As for the meeting before the photoshoot, Madoka had to cover for Koide because of his mistakes. At one point, Madoka had enough as she took over. I'm surprised that he hasn't been fired yet.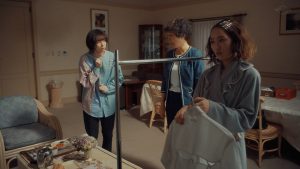 On the day of the photoshoot, Erika is still in the dressing room and won't do the photoshoot as she doesn't like the outfit. Madoka mentions he gained all the experience, but she refuses to help him. Sure, there is the talk of him wanting to give up. Madoka thinks he can do it.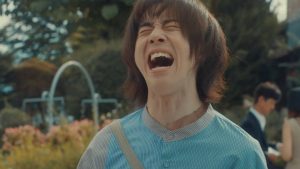 From this, it's evident that it's hard to train Magikarp without using another Pokemon. It only knows Splash, a move that does nothing until it learns Tackle at level 15. Since there is no automatic experience sharing like in the new games, you have to switch out the Magikarp and have the other Pokemon defeat the opponents and repeat that cycle. Madoka eventually manages to get Magikarp up to level 20, and it evolved into Gyarados. Yep, it's exemplified by him groaning until the Magikarp inside evolved into Gyarados.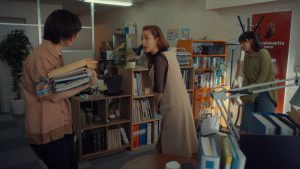 With that, he gains the courage to confront Erika and persuade her to still do the photoshoot for the fans as they look forward to it. Of course, he admits to being the best amateur and fan for her. While it seem that he did it this time, he managed to get Erika out. Believe it or not, the end product turned out well. Sure, Koide is still clumsy as she accidentally spilled coffee on Maguro's new outfit. Still, at least he has grown a bit to become a bit more competent.