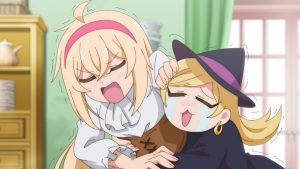 Luna wants to learn how to cook, and of course, hilarity ensures. Also, something happened to the Phoenix.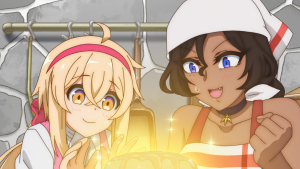 Luna came over to Alyssa's house because she wanted to learn how to cook correctly. Alyssa doesn't want her to learn how to cook at her. We know why she has meals cooked by a cook. Anything she makes turns into an abomination with some strange effects when eaten. Phoenix turned into a different bird after eating the hamburger steak that Luna, Viola, and Alyssa cooked together.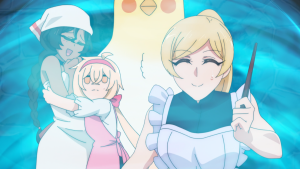 You might be wondering why Alyssa doesn't want Luna to learn how to cook at her house. One of Luna's creations exploded and ruined her kitchen. At least she got compensated to fix it.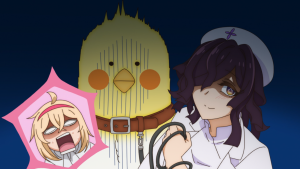 In the second half, Viola and Alyssa took Phoenix to the doctors. Yes, there is a nurse who takes care of mystical creatures that are obsessed with Phoenix. As expected, Phoenix has to put up with it as Viola defends it when the other nurse tries to calm her down. Thankfully, the actual mushroom doctor came and figured out Phoenix's problem. He just needed to go to the bathroom to turn back to its usual form. This makes me wonder what was in that food that made it transform.
As for the fairytales, there is not much to say about them, although they have silly endings.