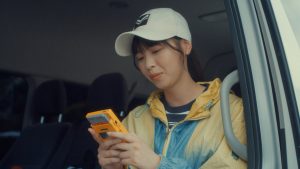 After Madoka finally wins the presentation challenge, she heads to the next gym, hence the next client, which has a personality of a Farfetch'd that won't obey.
At the beginning of the episode, we see Madoka get into a battle with a Mini Skirt/Lass. Despite how cute that Jigglypuff is, it was relentless after it put her Charmander to sleep. Of course, the driver noticed her playing Pokemon. Yep, one of her coworkers brought it up after he noticed Madoka mentioning Pokemon names. Later, Madoka's Charmander evolved to Charmelon, but she couldn't beat Misty's Starmie.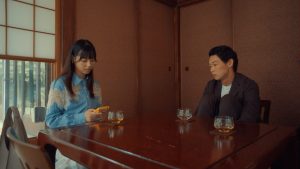 Of course, Madoka's assignment is to work on an advertisement with her client, Kamo, for some specialty rice. Sadly, when Madoka and coworkers working with her on the project met with him shortly after the meeting started, he got up and left. It doesn't get any better when Madoka and her coworkers are stumped on a line, saying, "This is rice?" Even then, they waited an hour. Kamo won't give any answers and is unwilling to fix it.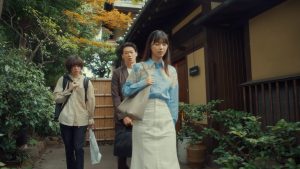 In a way, Madoka notices how Kamo, her client, acts like the Farfetch'd she received from an NPC. It won't obey her as it will just loaf around, fall asleep, or not listen to her, just like Kamo, because the level is too high. We finally see the bartender's mother's son, who also plays Pokemon and knows a lot about all the mainline games. He also shows Madoka the newest Pokemon games, stating it's an open-world game. The JDrama needs to put in a Pokemon Scarlet and Violet cameo since the first part of the DLC came out recently.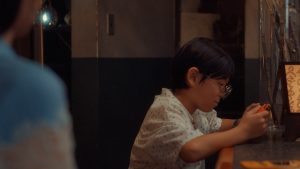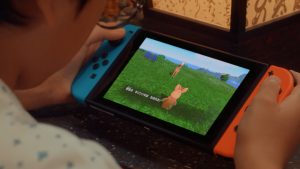 Besides that, the boy explains that Madoka needs to have enough badges so that the Pokemon she doesn't own obeys her up to a certain level. Since the Farfetch'd is above the maximum level, it will obey her, and she needs to earn the Cascade Badge.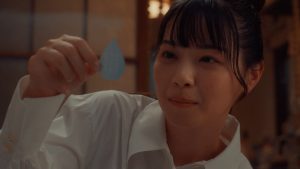 In short, taking that into account, she tastes a lot of bowls of rice. It means a lot to note the difference between the one she works with her client for an advertisement. It's also lovely how she makes progress in the game in training up her party so she can defeat Misty's Starmie, which she managed to do, but barely. Still, I find it cute how she removes the sticker that looks like the Cascade badge, showing she is ready to meet her client again.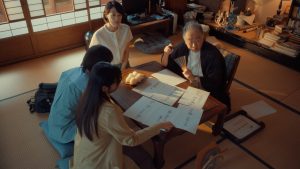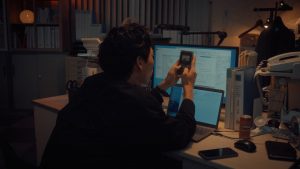 Ultimately, she shared her understanding of the rice she is advertising. Thankfully, it got Kamo's attention, and Madoka managed to get to him. Yep, he decides to work with her and her coworker to rewrite the phrase for the advertisement. Also, what is interesting is that Kageaki whipped out his clear Gameboy Pocket and started playing Pocket Monsters Green. Yep, it seems that Madoka playing the old Pokémon games got her other coworker interested. Still, I wonder what starter he picked.