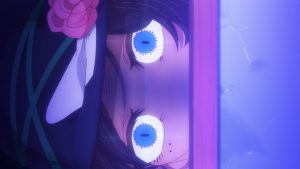 The first half is uninteresting, but the second half is hilarious.
As expected, the Elf boy with a crush tries to have time with Alyssa at last since Viola is doing some errands. Besides the talk of elves, it seems that Elf Boy went beyond his bounds. Viola and Phonix catch him in the act, and Phoenix tries to attack Elf Boy for excessive contact as deserved. I don't care much about the elf's boy crush on Alyssa.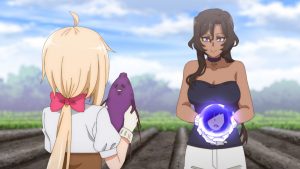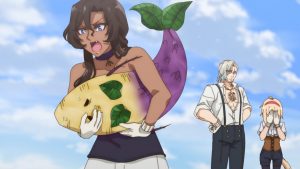 Viola and Alyssa go potato collecting from their Uncle's farm in the second half. I find it funny how his potatoes became sentient thanks to the strange fertilizer that Giriko gave. It's funny to see the various shapes until Lira(his wife) came in, took out the Excalibur-shaped potato, and hit her husband with it. Giriko basically must go and turn the potatoes back into normal ones.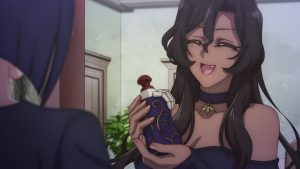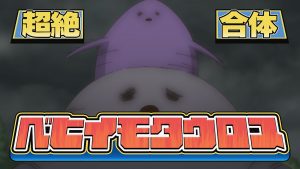 Of course, Giriko is not done yet as she gave a more powerful fertilizer for use with mandrakes. I find it funny how it got into some potatoes and turned them into gigantic potato monsters that fight each other. Oh, and they also ate the mandrakes. Still, it's amusing that Viola is having fun and even wants to combine with Phoenix after those two giant potatoes did so. Yep, Alyssa has a handful, as always.