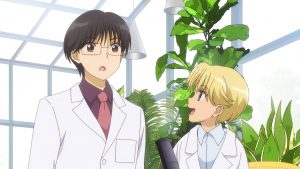 After Shirogane kisses Ichigo while in cat form, now he has to explain himself to Ichigo.
As expected, we learn more about the backstory of the "Mew Mew Project" that Shirogane and Akasaka. Shirogane's father was working on it, and child Shirogane managed to come up with a discovery after reading all the materials regarding his father's research.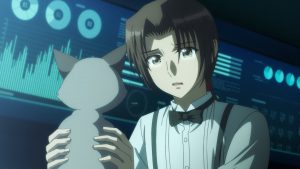 Sadly, they lost their parents since Chimera Anima attacked the house and set it on fire. It's a race to finish the project, as Shirogane holds all the knowledge in his brain. Also, he injected a test injection for the Mew Mew Project. He turns into a cat, but he can turn back.
As for the villain of the week, Pie sabotages Minto's brother's trash-cleaning machines and lets lose a red-like tide. Unfortunately, Pie also summons a Chimera Anima resembling a deformed octopus. Thankfully, Retasu got hold of the Mew Aqua, purified the affected ocean back to where it was, and defeated that monster. Still, it's brave of her to go and fetch it, given the risks.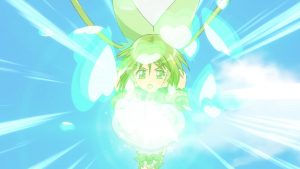 Of course, Ichigo feels resentment as the Blue Knight did all the fighting. With the weird dreams, Aoyama is seeing. There might be some connection between him and that knight, which seems a bit sus. Still, Ichigo feels a bit down as she feels she is not being as helpful as the other members.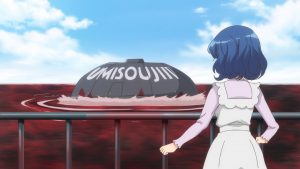 Sadly, it's Aizawa's environmental efforts that keep getting targeted. First was Minto's wind power project. Now, it's her older brother's trash-collecting machine. Those aliens clearly don't care about the environment. Also, props for them mention microplastics' harmful effects on the ocean ecosystem. Also, we have a cat Ichigo kissing Bu-ling. Does that even count?