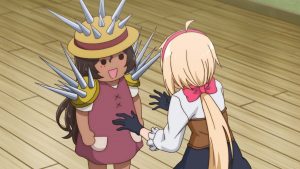 Since this is primarily a comedy show with little plot, I won't be doing full reviews of this show, especially given how packed this season is. Also, it's hard to review an episode that is entirely comedy and not too much plot. With that, shorter improvements will be posted here on Kireina Yuri, except for the last episode.
If you haven't read my first impressions of this show, it's on my main anime blog.
Seeing Alyssa, Viola, Luna, Giriko, and Phoenix's photos was interesting. Of course, there will be cute photos of them, except for Phoenix, which looks about the same. As expected, we found out that Alyssa physically grew slower compared to Luna and Giriko at the same age. However, they look about the same at 50 years old. Also, it's interesting how Giriko defends Alyssa from the bullies.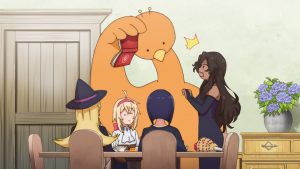 As expected, the photos of Luna's family somehow got leaked to the magical photo album, and Viola saw it. Yep, it's too dirty for her to look at. No wonder Alyssa will kick Luna out if she doesn't send her familiars back.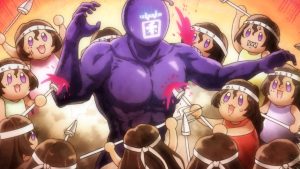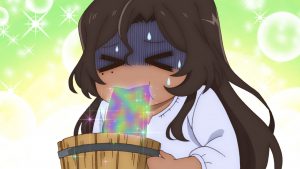 In the second segment, Viola catches a cold and is forced to rest against her will. Yep, she puke out rainbow liquid, which is not puke. Also, it doesn't smell, although the magical effects are temporary. Still, it looks pretty. Also, seeing a visualization of little Violas fighting against the cold virus in her body is cute.
Lastly, in the third segment, child Viola learns about creating after she has another instance of bed magic and meets a water spirit for the first time. As you see, after Alyssa explains to her the various types of monsters. No wonder Viola is so interested in summoning mystical beasts, especially that Phoenix, which looks like a child's interpretation of it, unsurprisingly.