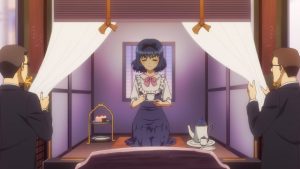 While the mystery behind the Blue Knight continues, Minto runs away from home. It becomes obvious why.
While Ichigo still wonders about the Blue Knight that saved her in the last episode, the aliens are still trying to figure out how to handle him. Either way, Mint appears in an ox carriage, saying she is running away from home. We find out that she is doing this because she wants to prove that she is not a child anymore. She doesn't like how her older brother says it's not the right time. She took it as being treated as a little child. Of course, Ichigo feels the same way, being nagged by her parents to do things.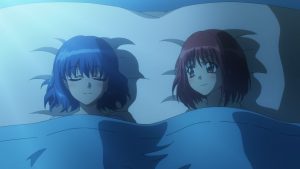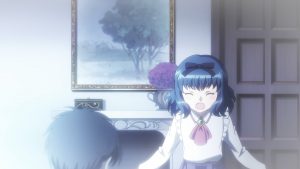 Minto has ambitious goals of doing environmental work. This is so true with my generation and Generation Z, with global warming being an existential threat. I applaud her for working at night and developing a somewhat detailed proposal. This involves using an engine and a propeller to create a small wind turbine that can move where the wind is heading.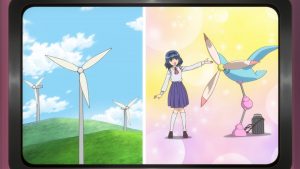 Of course, something like this on a small scale exists and is a lot cheaper. Still, it shows how much ambition Minto has, although how she did so by doing behind her older brother's back might not be the best way. With her friends helping her, the results only produced 30% of what she initially projected. I knew she won't get it off the bat since this was a prototype, but at least it generated energy.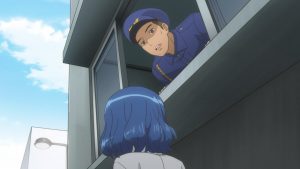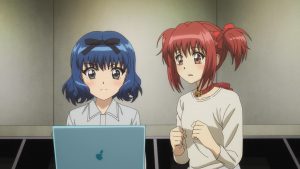 Sadly, Pie ruined her experiment as he let out a bunch of mosquito-like Chimera Anima. They create a stronger tornado from the noise of the prototype wind turbine Minto and her friends had built. Yes, it's all to lure the Blue Knight out so Pie can fight with it.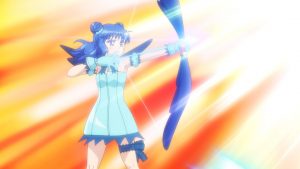 Minto is in a dilemma here whether or not to destroy the thing she dreamed of or defeat the Chimera Anima. She tried to do the latter, but when the tornado sucked her friends in, she had no choice but to destroy it to save her friends.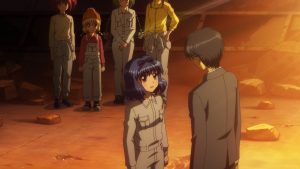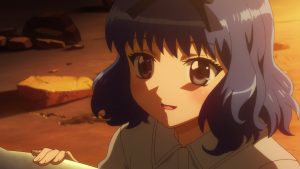 Sure, it's a setback, but it's worth the sacrifice instead of losing her friends. She can always build a better one. Of course, her older brother found out what she did, but he is not angry. Instead, he tells Minto that she bought her friends here since she wanted to do it, and she is finding her own path. Yep, he is basically telling her that she should find her own path and what he said is not about treating her as a child. At least she finally understands her goal, and hopefully, she can reach it. Either way, the next episode looks like a Bu-liing episode.