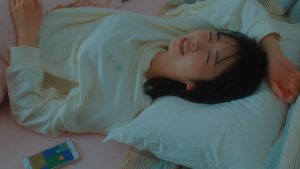 Did you know there is a live action adaptation of Do It Yourself that is airing right now? Well, I decided to check out two episodes and here are my brief thoughts about the first two episodes.
While the show is only available in Japanese, there are subtitles and since I almost learned all the Kanji from WaniKani. If you don't know what the show is about, it's about girls doing DIY projects. I guess it would make sense for it to get a live adaptation since the subject matter makes a lot of sense.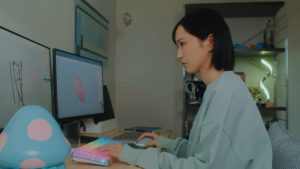 Sure, there is no self-driving busses since technology haven't progress that far, but what I like is the girls actually going the building, even in the live action. Sure, DIY is historically male dominated, but like the anime, it's empowering to see girls building and repairing stuff. At the beginning of the each episode it seems, there is a small scene with the girls working on the new treehouse, which is interesting.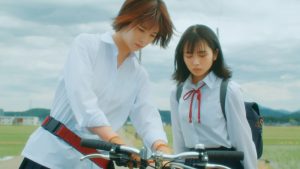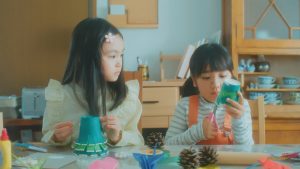 As for the character portrayals, they are very close to the anime counterparts. Serufu is pretty much like her anime counterpart as she is accident prone and ditzy. Even in the second episode, she even hurts one of her hands as she had bandages on it, although I doubt she injured herself that badly. Also, I find the flashback showing Serufu's clumsiness when she did arts and crafts projects with Miku was funny and cute. But this got Miku's attention besides badmouthing the DIY club saying it's moldy and outdated. Speaking of which, Miku has a cool computer setup, complete with dual displays and a mechanical RGB keyboard.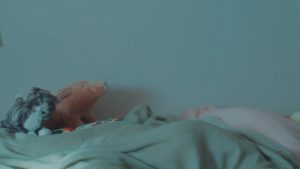 That said, there are some differences, besides the lack of self driving busses. Of course, they couldn't afford a dog, a cat, and a pig, so Serufu's family only had a pet dog. Of course, robotics aren't as advanced, so Miku's jellyfish robot assistant. Also, Serufu breaks the handle of her bike instead of the chains and Rei repairs it. Also, Rei walks to school instead of riding on a hoverboard, although they exist, but the production choose not to do so since they have safety issues.
Either way, the live action is pretty faithful to the original anime despite some differences. Of course, in the next episode, Juliet Queen Elizabeth VIII finally gets introduced. That is a mouthful, but she comes out from a limbo instead of arriving from a helicopter. That budget and for the fact that will blow up the budget for this show. It's a minor detail nonetheless that doesn't change much from the show.