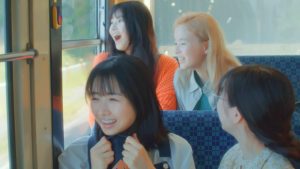 At last, Kokoro joins the cast, but only with a small introduction. While the DIY club plans to build a tree house, there is quite a difference since this is the abridged version. But at least there is a beach scene, though.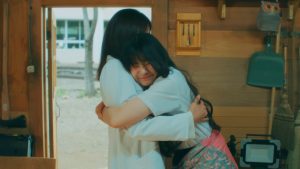 Yes, this episode skipped to the beach scene, where the DIY club gathers materials on the beach. Of course, we see the idea of a tree house brought up and what supplies they need. That is when Kokoro appears. Instead of her detailed introduction of her parents being overseas and Kokoro attending school in Japan, her introduction was reduced. The club advisor basically revealed that she knows Kokoro's family.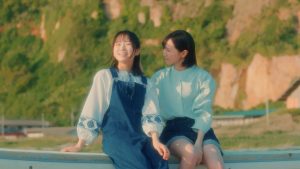 With that, there is the beach scene. While the girls don't change into their swimsuits in the live-action, they have fun on the beach. They also gathered some stuff. The funny thing is that Serufu picked up a sea cucumber and wants to take it home. Of course, Purin won't allow her to since it's poaching.
The interesting thing is that Jobko actually uses an iPhone 12 to find items in the sand. You would think she would use a more expensive model since she came from a wealthy family. At least her phone was using a Japanese-themed phone case.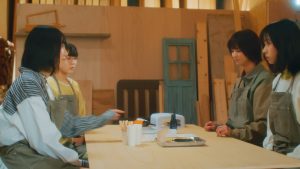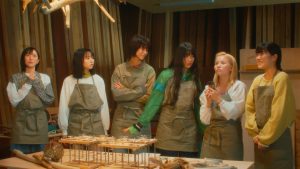 While the scene with Serufu and Purin is the same, what is surprising is that she is willing to help the DIY club to make things. In the anime, she would never do such a thing. Still, she is not a member yet, but is this Miku warming up to the idea of DIY. Still, it's interesting to see the girls make the stuff they plan to sell, although somewhat different from the anime.
Next time, is tree house planning and helping the theater club? Hmmm.